Unite Care: Ayurvedic PCD Company in Gujarat
You can't deny the fact that Ayurveda still has lots of importance in this modern world of technology. No matter, how much technology has evolved, people still believe and rely on Ayurveda for lots of health-related treatment. The demand for ayurvedic products in the market is growing leaps and bounds. That's where Unite Care comes into the picture. We are one of the leading ayurvedic pcd company in Gujarat providing the best ayurvedic medicines at economical prices. With aim of bringing good health to people's lives, we are providing a PCD franchise company in Gujarat. It is the best time to enter into this business and spread your wings in the medical industry.
We at Unite Care manufacture ayurvedic medicines for almost every ailment. We provide a large variety of products including daily health supplements, health syrups, cosmetic soaps, herbal oil, slim shake, etc. We are quite old in the medical industry, and hence you can rely on us on opening a PCD franchise. In the state of Gujarat, the need for ayurvedic products has increased over the past few years and hence it is the right time for you to set up your business. We as pcd herbal company in Gujarat, aims to provide the best-quality and 100% natural ayurvedic products with fast delivery and the best packaging. Our medicines are prepared by Ayurveda experts and not a single medicine is sent out in the market without proper quality check and testing.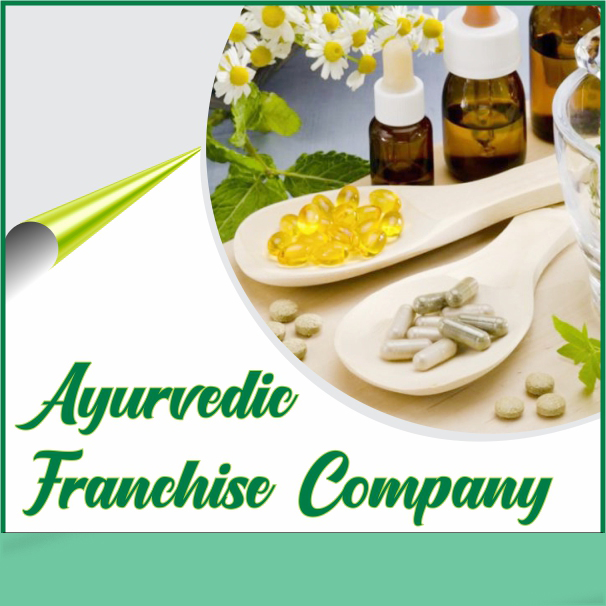 Highlights of PCD Pharma Company in Gujarat
Unite Care is well-known for its excellent products and services. All natural and genuine products are promoted by the company worldwide. Unite care is a successful Ayurvedic PCD company in Ahmedabad and since the beginning of its journey, the company has secured ISO certification. The products which we make are GMP and WHO-certified. We are working hard every day to create a healthy nation through authentic ayurvedic treatment. Its significance can be understood by the following:
We gave secured ISO certification. The products which we make are GMP and WHO-certified.
Unite Care manufacture a wide range of ayurvedic products from ayurvedic capsules, juices, health care supplements, herbal oils, eye drops, dental care products, skincare, personal care, etc. 
We have a team of Ayurveda experts who help the organization to come up with new medicines for different types of illnesses and diseases. 
We have our manufacturing unit to develop medicines and complete the packaging as per the client's choice. 
Being an experienced ayurvedic PCD company in Gujarat. we have gained the trust of most of our clients and hence we are reliable and trustworthy.
We offer our franchise at a genuine price, and you don't have to worry about anything when you are connecting us.
We have a variety of packaging available i.e. primary, secondary and tertiary. 
We have a huge staff in the manufacturing unit and hence we are fast in delivery. 
How Unite Care is Helping Enthusiast to Be a Part of Medical Industry
Being a part of the medical industry is one noble thing. There are lots of medical aspirants, who dream to be a part of a prestigious organization to reach more needy people and cure them. What can be better than joining the Unite Care franchise which is not only the leading ayurvedic PCD company in Gujarat as well as India? Ayurvedic treatment is followed all around the world. Ayurveda is traditional, and Unite Care is skilfully handling all the aspirants who want to focus on Ayurveda.
The perks of being part of Unite Care
Ayurveda medicines and the other products of this well-known ayurvedic PCD company in Ahmedabad are not only famous in Gujrat but also across India. No matter how modernised the time is, we can never forget the roots – our rich tradition which has been passed from one generation to another. Unite Care is doing its best to share the magic of Ayurveda with everyone. 
Unite Care not only gives Ayurveda products but it transfers the legacy and trust to the consumers. Being a part of the rich circle of United Care is like being part of one of the prestigious PCD herbal company in Gujarat. Unite Care is expanding day by day, and similarly, its circle because it provides lots of opportunities in this medical industry. 
Any enthusiast can engage with genuine offers for the investment. Unite Care offers an economical deal which makes it easier for interested people to buy the franchise.
It's a great opportunity for distributors, suppliers, chemists and other aspirants. The terms and policies of the company give lots of opportunity and flexibility to the business partners, which is very rare these days.
The business line of Ayurvedic medicine products is very smooth and promising because of being a part of this tradition. People of our tendency to be more interested in Ayurvedic products. It is easy to find wider customers and grab their attention because Ayurvedic never fails. It is the traditional belief that will bring customers to the seller.
Ayurvedic medicines are not as costly as modern medicines, that is allopathy medicines. Ayurveda is for all and anyone can afford these pocket-friendly products and get the desired result. 
Unite Care has set up the scale of delivering a quality product at a very pocket-friendly price. Thus, the brand is well-known and trusted in the market.
The mission to be one of the top-rated ayurvedic PCD company in Ahmedabad is incomplete without serving the best quality products. It takes a lot of dedication to be the best among others because there are other Ayurveda companies in the market with a wide range of products. The 100% purity and promised results made Unite Care famous among others.
Unite Care sells a wide range of Ayurveda products and medicines that are 100% effective. People have got the desired result by using the products and medicines. 
This leading herbal franchise can assure the customers of effective ayurvedic medicines. The nature-based medicines are free from chemicals and do not have any side effects. The demand for Ayurveda is increasing daily because of the positive results. 
Unite Care has the solution for blood purifying, cough, thyroid, stone, anemia, piles, hypertension, and other major illness.
Unite Care not only satisfies its clients, but it is the first choice for professionals. The company has attracted thousands of franchise partners, doctors, hospitals, clinics, and so on; in the last few years because of its excellence in the market. The value of the pcd herbal company in Gujarat has exceeded, and it is still evolving to be one of the largest Ayurveda companies. So, don't wait more and connect us today for Ayurvedic PCD franchise firms in Gujarat.